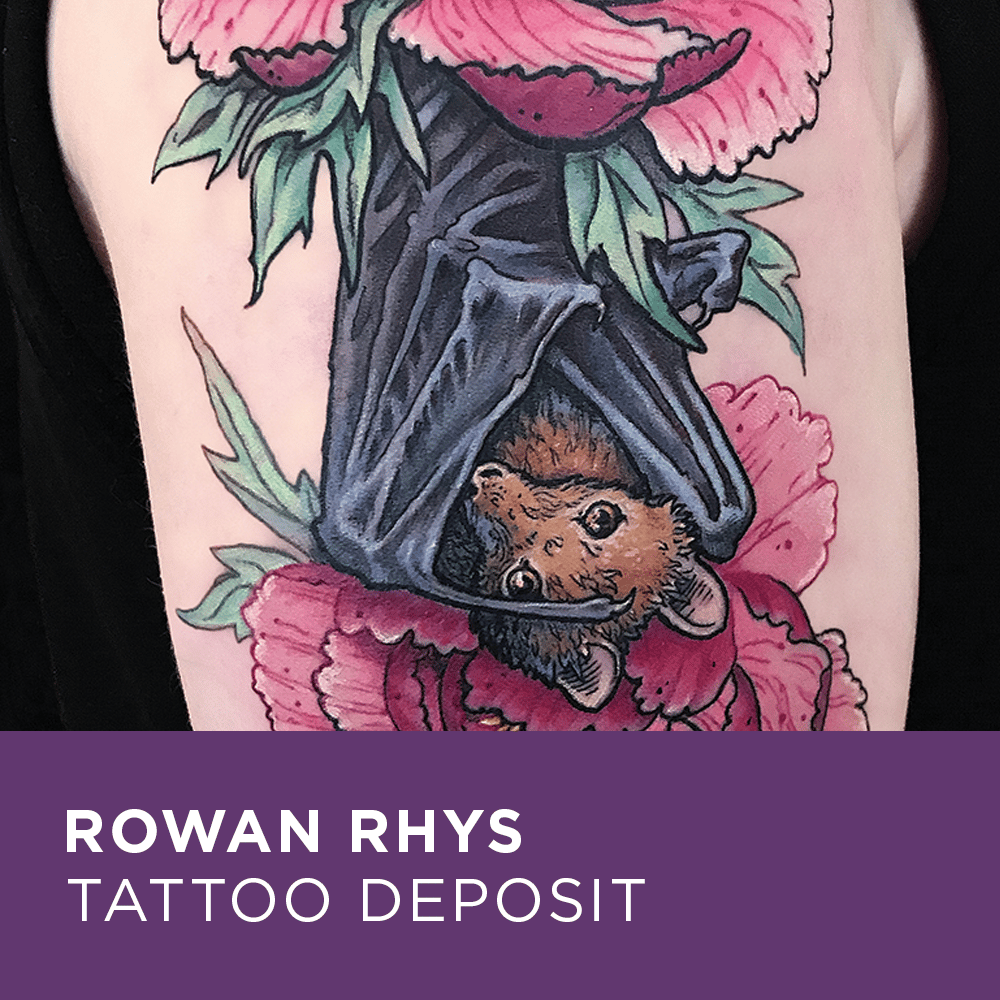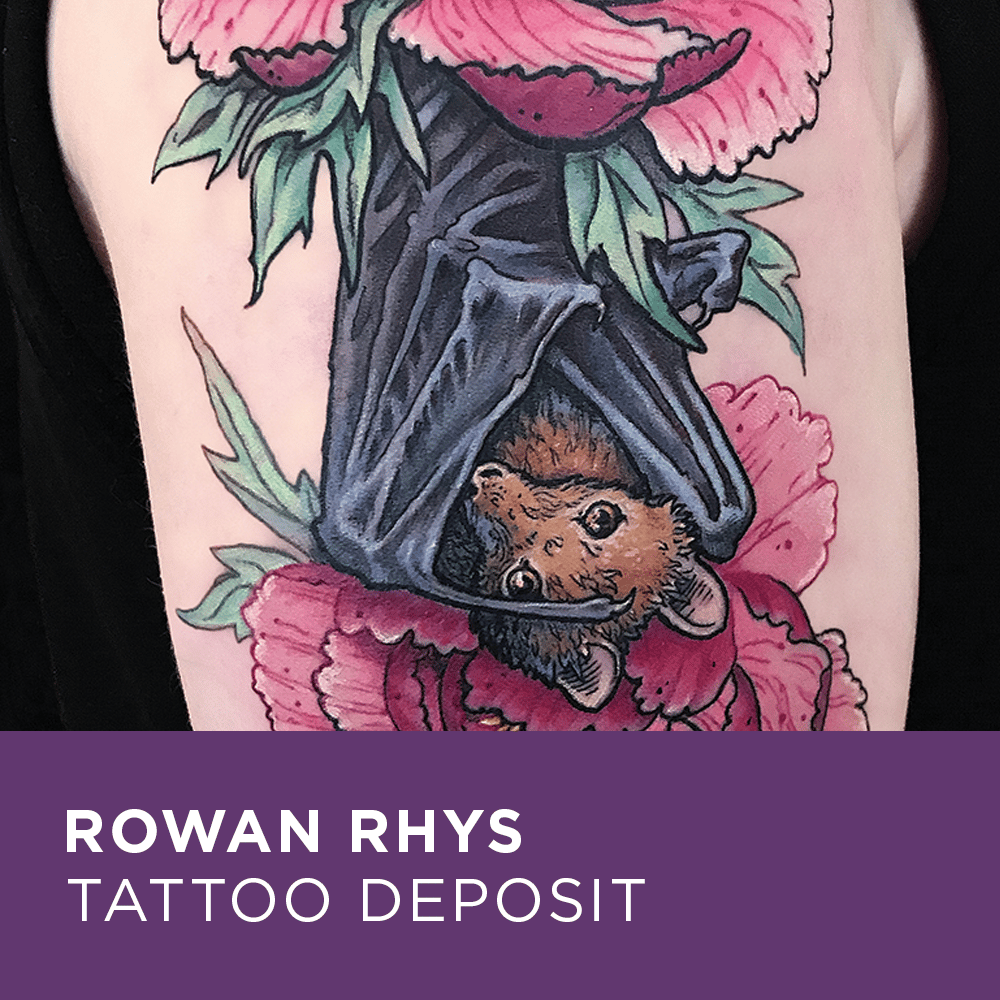 Tattoo Deposit for Rowan Rhys
by Rowan Rhys
$200.00 per hour, plus taxes and fees
Buy tattoo time with Rowan Rhys at True Love!
Price includes tattoo time at $200 per hour plus sales tax. Feel free to contact the shop if you have any questions about the total cost.
Don't make a deposit unless you've been directed to do so by the artist or someone at True Love Tattoo! You can't schedule here, so make sure you're all hooked up with an appointment and an agreed-upon project before sending us your hard-earned scratch.
Deposits for tattoo work require that you accept the Terms & Conditions for Tattoo Deposits. It is critical that you review that page prior to paying for your deposit as it details your responsibility regarding cancellation.
The shop will follow-up with you after your payment to handle any final questions, so please make sure your email address is correct during checkout.